Our Team
Rae Lamborn
Practice Manager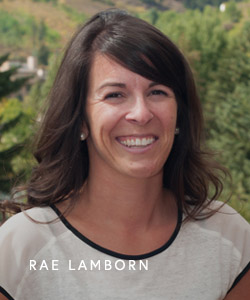 Originally from Tullahoma, Tennessee, Rae made her way to Vail in 2001 and began her career at The Steadman Clinic in 2002.  During her time at The Steadman Clinic, Rae has worked the front office, been a Physical Therapist Aide with Howard Head Sports Medicine, and has been a medical assistant for Dr. Richard Steadman himself.  After taking some time away from the mountains, Rae made the move back to Vail, CO in 2011 where she joined Dr. Hackett's team and took the role as practice manager.  Rae oversees and manages all of Dr. Hackett's clinic and surgery schedules, manages all PA clinics, and a multitude of other administrative roles for Dr. Hackett's team.
---
Sarah (Hart) Froman, PA
Sarah was born in Yarmouth, Maine and moved to Colorado in 2004 where she joined The Steadman Clinic's Breckenridge office (no longer open).  After graduating from the University of Vermont, she began her career with The Steadman Clinic as part of the front office team before being offered a position as Dr. Hackett's Practice Coordinator.  In 2011, Sarah moved to Denver to attend PA school at Red Rocks Community College.  Following this, she moved back to Vail, CO to rejoin Dr. Hackett as his PA-C.  A vital part of the team, Sarah assists with surgeries in the operating room, helps Dr. Hackett in clinic, and also runs her own PA clinics.
---
Lukas Rhoads, PA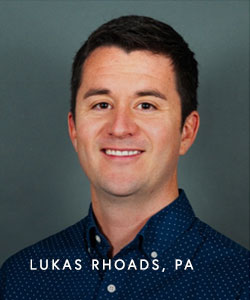 Born in Tipton, Missouri, Lukas moved to Vail, CO in 2015 to work with Vail Summit Orthopaedics for 2 years before deciding to join Dr. Hackett's team in October of 2017.  As a physician assistant, he assists Dr. Hackett with surgical procedures in the operating room, helps with Dr. Hackett's clinic, and also runs his own PA clinics.
---
Sam Riordan, ATC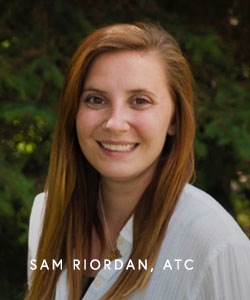 Sam is originally from Missoula, Montana and moved to Vail for The Steadman Clinic as part of the Class of 2013-2014 ATC Fellowship.  She attended undergrad at the University of Montana where she received her Bachelor of Science in Athletic Training. Samantha earned her Master of Science in Health and Human Performance in 2017. During graduate school, she worked with youth, high school and adult hockey, as well as lacrosse. She completed research on youth hockey participants and their parents' concussion education levels. Additionally, she assisted on research for an assessment of Montana's concussion legislation. Much of this research has contributed to many of Montana's changes to concussion legislation which now includes youth sports organizations. Samantha served as a clinical preceptor and adjunct professor in the Health and Human Performance department.
---
Kiesa McCoy
Medical Assistant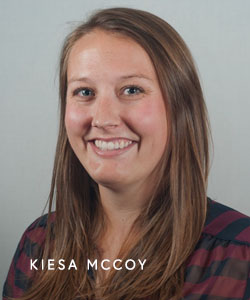 Originally from Sammamish, Washington, Kiesa graduated from the University of Colorado and made her way to Vail in 2011.  In 2015 she joined The Steadman Clinic where she began at the Front Desk and quickly became the Front Desk Manager prior to being picked up by Team Hackett. As a medical assistant, Kiesa assists the team in clinic, as well as handles many administrative duties.
---